Top 4 Commonly Asked Questions about Recent Facebook Page Changes
Facebook has just thrown another curve ball at people who are running a Facebook Page – they've changed the way things are done again!  We feel your pain, but hope that these four tips will ease it a little.
While you can still post, like and comment as your page via your personal account, you can no longer "use Facebook as your page" or "log in" as your page. Most small to medium businesses who manage one or two professional pages, would do so from inside their personal profile, not necessarily using a professional management tool, which means you'll need to adjust to these changes.
Using Facebook as Your Page
You can no longer "use Facebook as your page". You can view the business page, however, you will actually only be "looking at" the page while still logged in as yourself.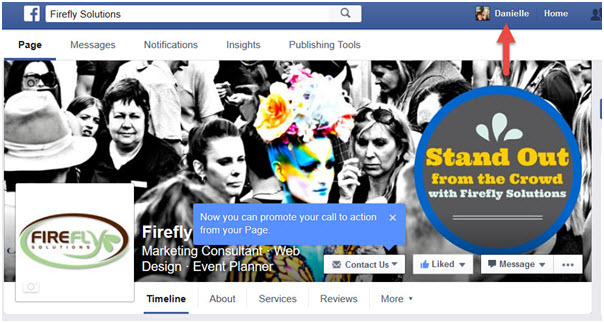 Page Feeds
Business page feeds as we know them are no longer available. You must now click on the section on the left side of the page labelled "See Pages Feed" to view your liked page feeds.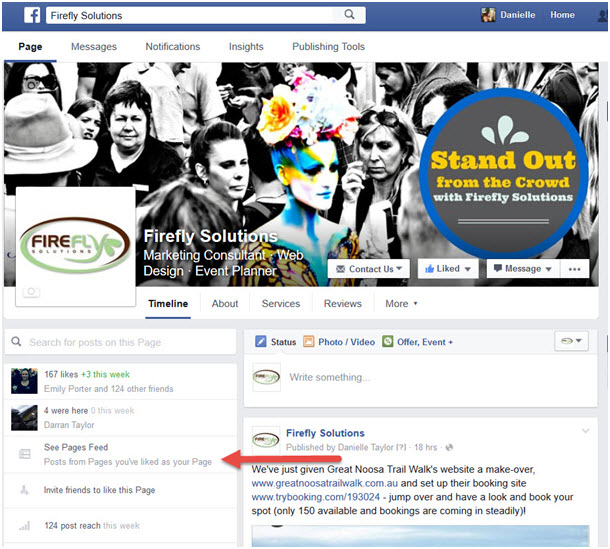 Liking Other Pages
Liking pages as your page (eg if the Firefly Solutions page wanted to like another business page) is now a little more complicated. You must go to the page you want to like, select the dots in the header next to the message button and select "like as your page" from the drop down menu.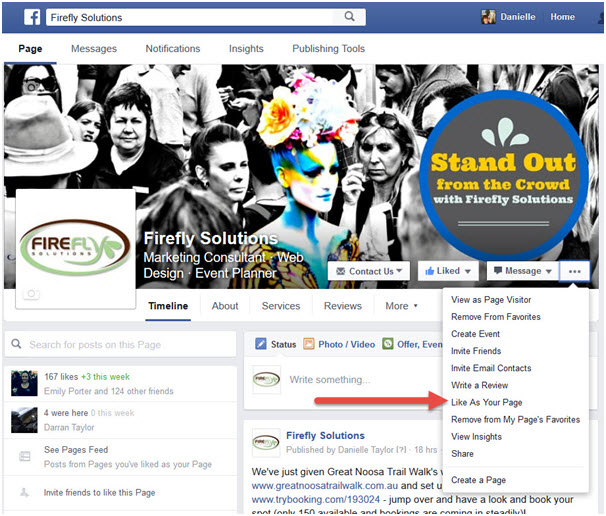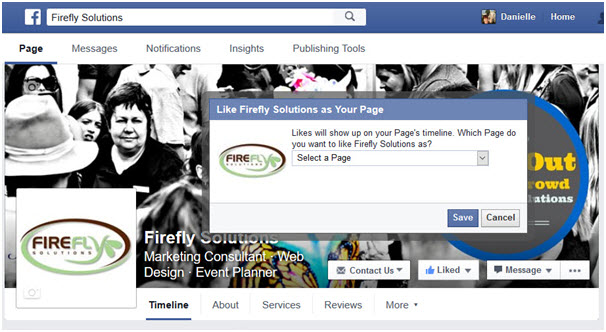 Sharing Posts
If you want to share a post as your page, on the post you would like to share you will need to select the drop down and choose the page you want to post as.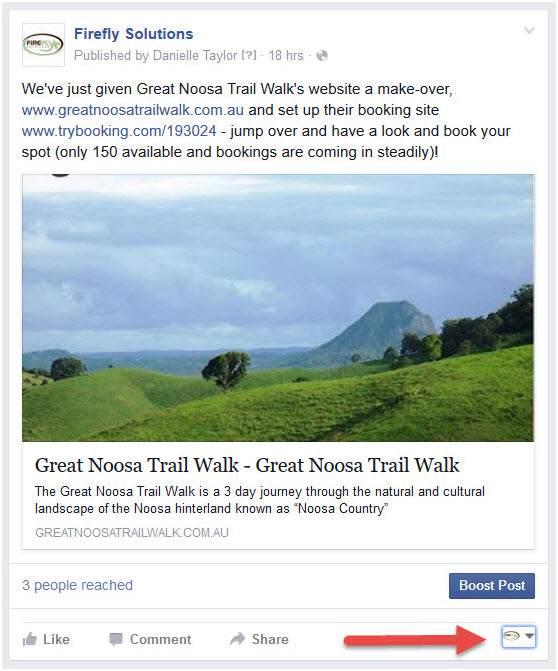 Alternatively, select the share button on the post and choose "share on a page you manage" from the drop down menu.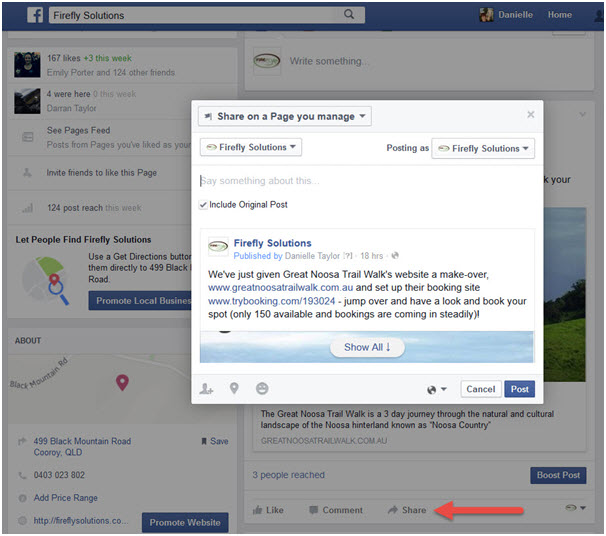 These are the main workarounds of the recent Facebook page changes to help you get started. This change has made it just a little more difficult to manage pages.  So make sure you are careful when you are liking, posting or commenting, as this new process can end up with you posting as yourself instead of your Page!
Keeping up with the almost daily changes that social media platforms like Facebook, Twitter, etc. implement can be confusing, frustrating and time consuming.  Most small business owners don't have the time to relearn social media so if you need help managing your online presence, email us at danielle@fireflysolutions.com.au today for a quote!